Many of us who've got issues with fatigue and lethargy (low energy) turn to sitting on the couch as a remedy.
Nothing is wrong with taking a rest. Sometimes that's what is needed to get us going again and maybe to recover from any intense exercise.What is more of a problem is how we recover. Like anything, there are good ways of recovery and bad (or counterproductive) ways. Sitting is not really the problem. It has to do more with maintaining the same position as our bodies/brains adapt to the positions in which we spend the most time.Jeremy from Range of Motion Fitness explained it to me like this:
Sitting isn't the best thing for you but what makes it a problem is STAGNATION. Too many people will just let themselves get "stuck" in whichever position they feel comfortable and then their posture adapts to it. Even better than trying to adapt to variety of seated to alternatives it is a good idea to teach athletes to be more active sitters. This means to be constantly changing their seated position. We can do simple things like spreading your legs wider or more narrow, changing your orientation by rotating hips one direction and torso the opposite or placing a box under one foot. The key really is to constantly vary position. We can't take sitting completely away from people. Life won't allow but we can change how we adapt to it.
Given all that, I thought I'd list a few alternate positions you can use to get some much-needed rest. It's a good idea to change between these positions every 10 minutes. You can do these while you're watching a movie.
---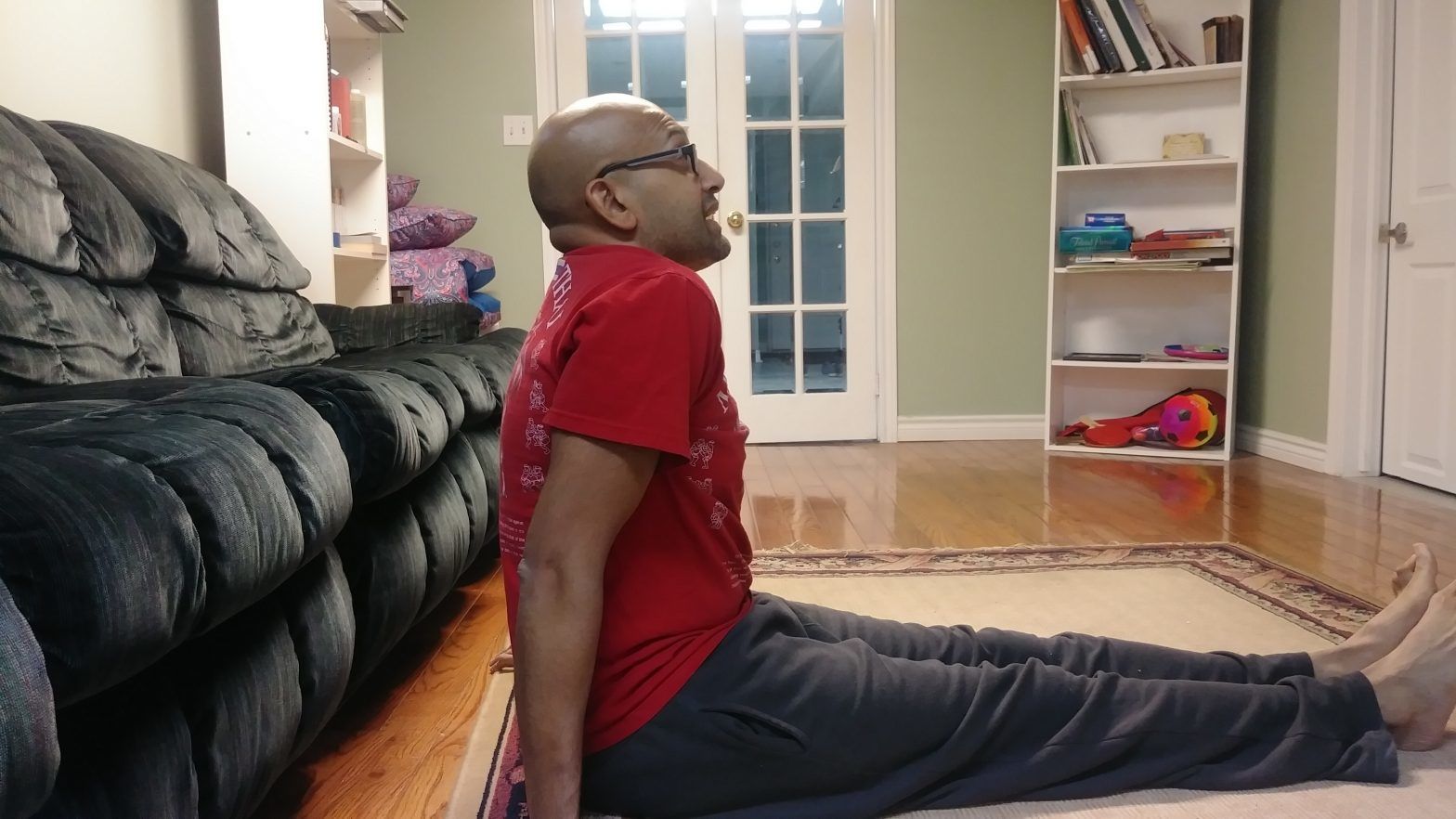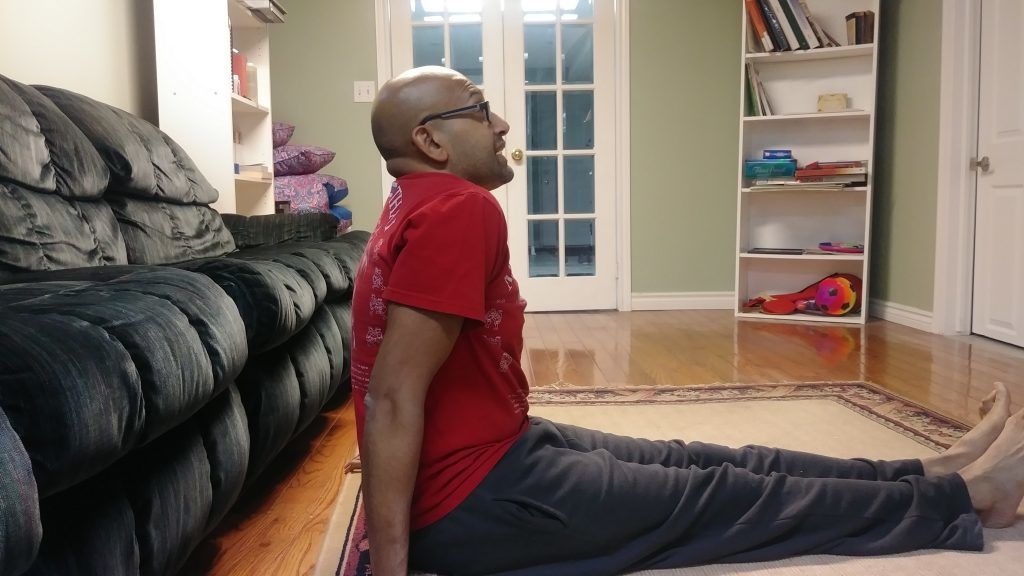 Longsitting
Similar to the yoga Staff Pose (Dandasana);
Keep your legs straight, press your thighs into the floor, keep your toes pointed upwards;
Place your arms on the floor beside you or slightly behind you;
Try and keep your back straight either using your arms for stability or by sitting with your back against the couch or a wall.
---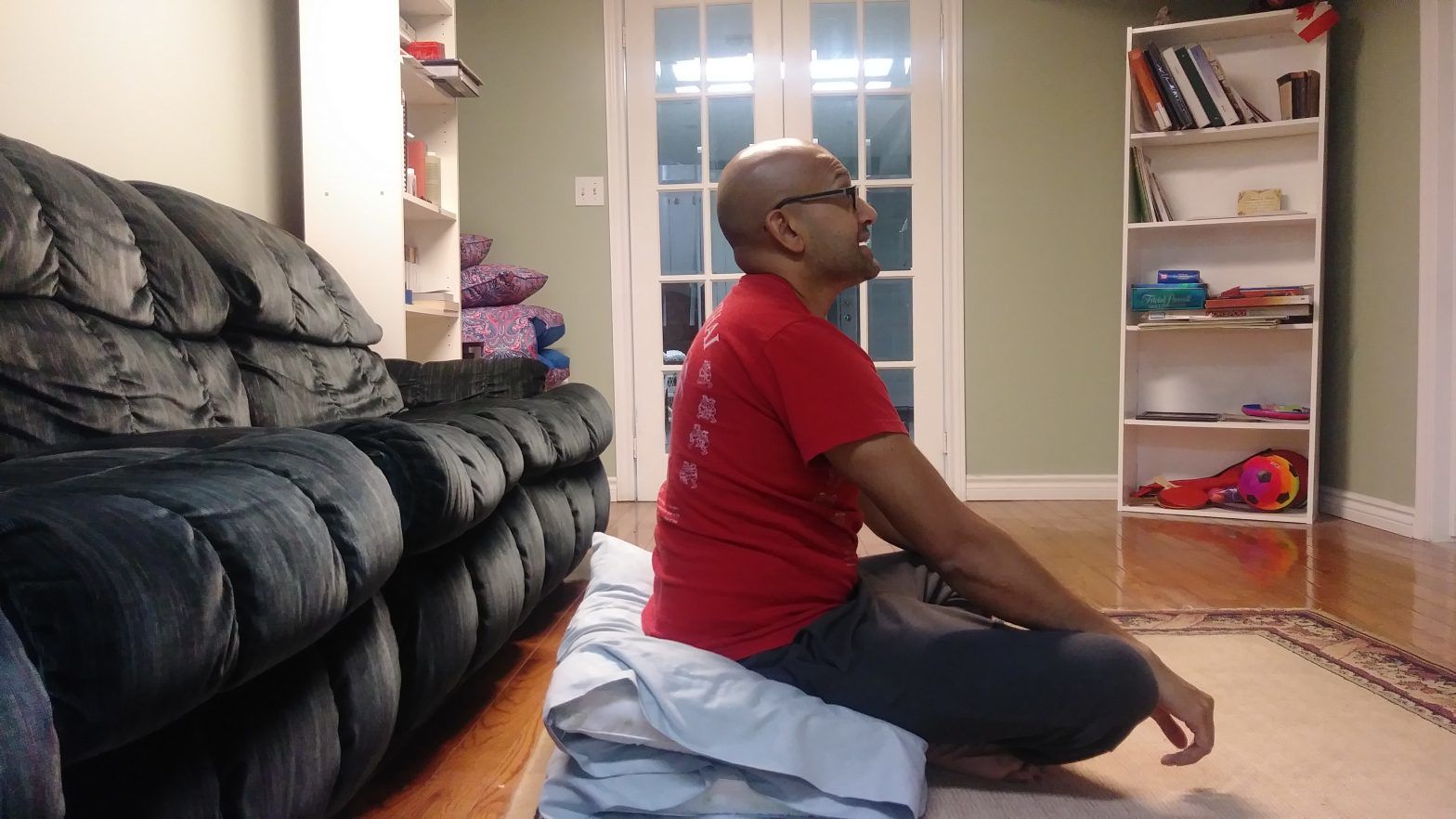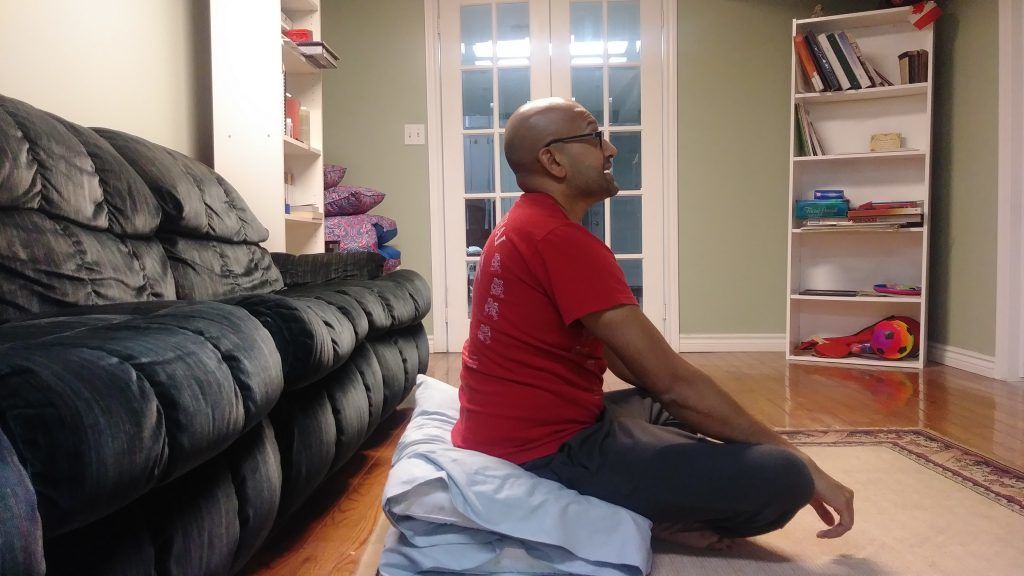 Crosslegged Sitting
Similar to the yoga Easy Pose (Sukhasana);
Sit on a small folded blanket/mat or a pillow;
Cross your legs in front of you on the floor;
Keep your hands at the side or resting on your crossed legs;
Maintain your posture. If you need help, using your arms for stability or sit with your back against the couch or a wall.
---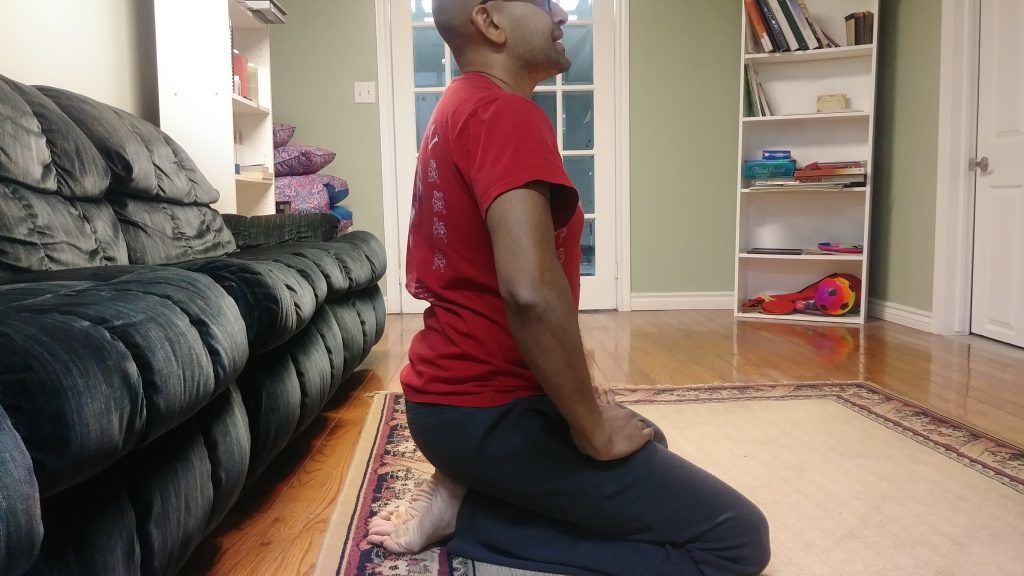 Seiza
Resting stance taken from karate;
Kneel on the ground;
Sit back on your heels with the tops of your feet on the ground to give your ankles a stretch. If you want to stretch your toes, curl them under, keeping your feet upright;
Try to keep your chest upright, back straight. You can use your hands to alleviate some of the weight until you get more comfortable in this stance.
---
Deep Squat
Make sure your thighs and knees are in line with your toes. They should be pointed in the same direction.
Sit as low as you can with your chest up;
You have several options here: an assisted squat (holding onto a pole/with back against a wall); You can also choose from a combination of movements seen below.
---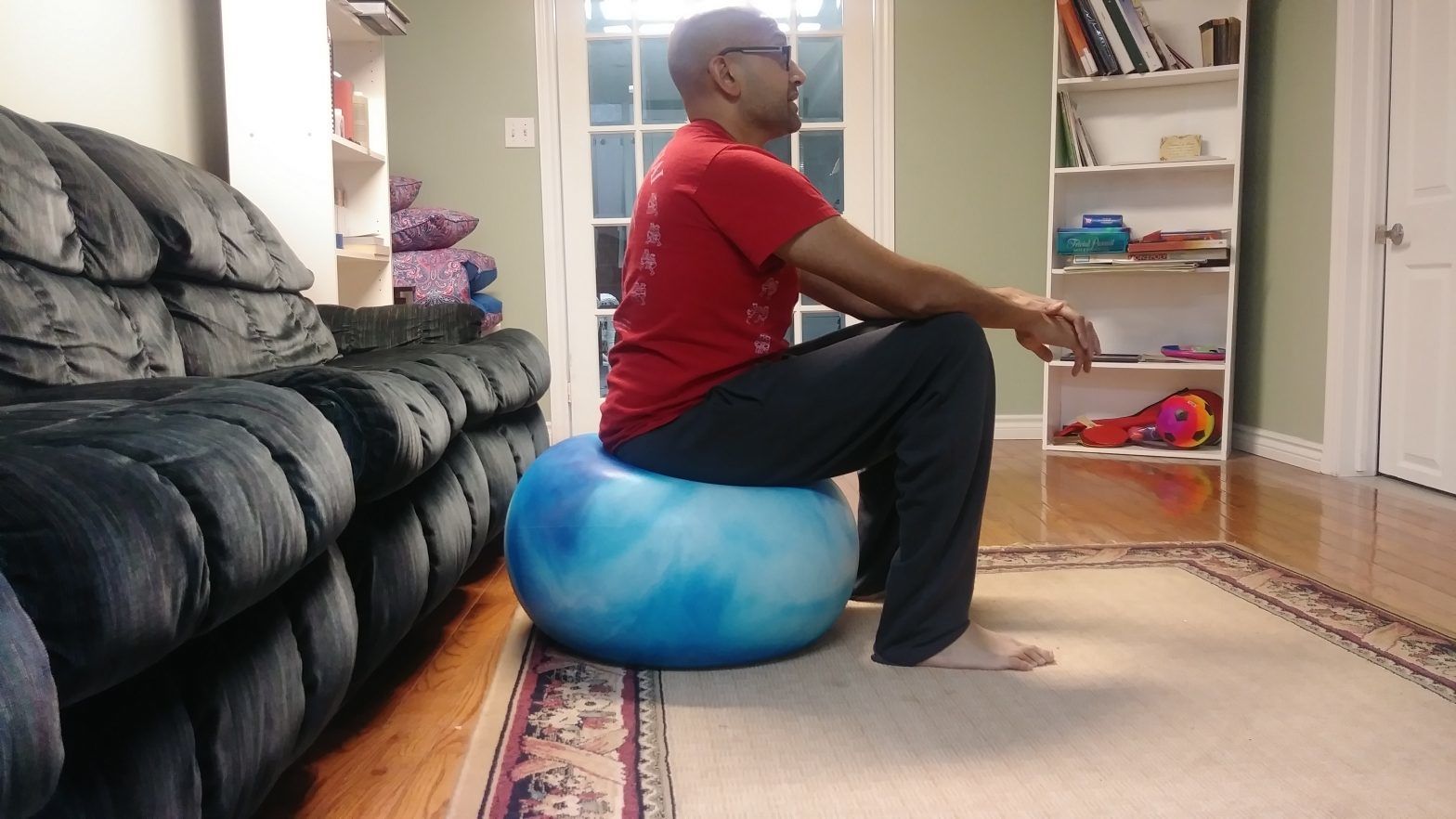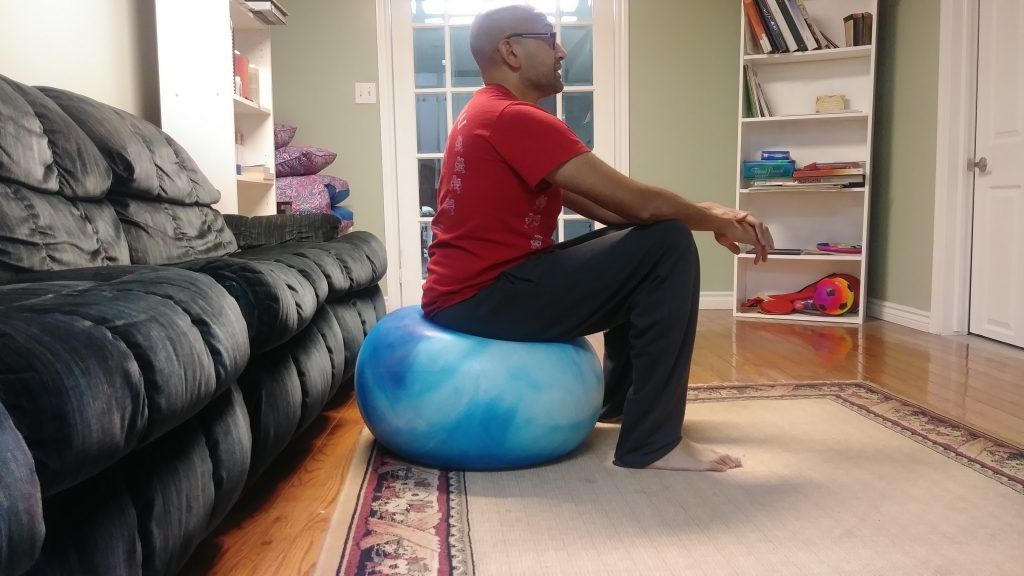 Sit on an exercise ball
Get an exercise ball/yoga ball/stability ball and sit on that;
Keep your legs at 90 degrees;
Keep your back straight with core engaged.
---
If you found this article on different ways of sitting helpful, please subscribe to the blog! Click Here To Subscribe Now!