The Sit-Out (sometimes called a Sit-Through) is a great way to build strength and balance. They are core-intensive as are many BJJ (Brazilian Jiu Jitsu) drills. Also, you can practic anywhere, anytime and as often as you want.
However, as a friend reminded me, the Sit-Out can be quite difficult for those with movement disorders like Ataxia, Parkinson's, Multiple Sclerosis, etc.
One is required to move smoothly in coordination while maintaining balance. To do all these together can be quite daunting for some, so I've broken the move down into tiny parts. I hope that by practicing each part, it will make Sit-Outs more manageable for you.
Two Variations
There are two slightly different variations on the Sit-Out.
Both are good. One version which you may find easier, is done from the knees, like in the video below.
The standard method of doing the Sit-Out is up on the toes, in a position similar to a bear crawl like in the video below.
Whichever method of Sit-Out you choose, we'll try and break it down so you can work on it step-by-step.
Step 1: Lifting The Hand Off The Floor
Before we get to lifting two limbs off the ground, lets start with just one.
Get in Sit-Out position with your hands under your shoulders. Maintain a flat back.k
With your core engaged, lift one hand off the floor and pull it up to around your chin.
Work on a lots of reps of this. Try it with the other hand. Once you feel comfortable, move onto step 2.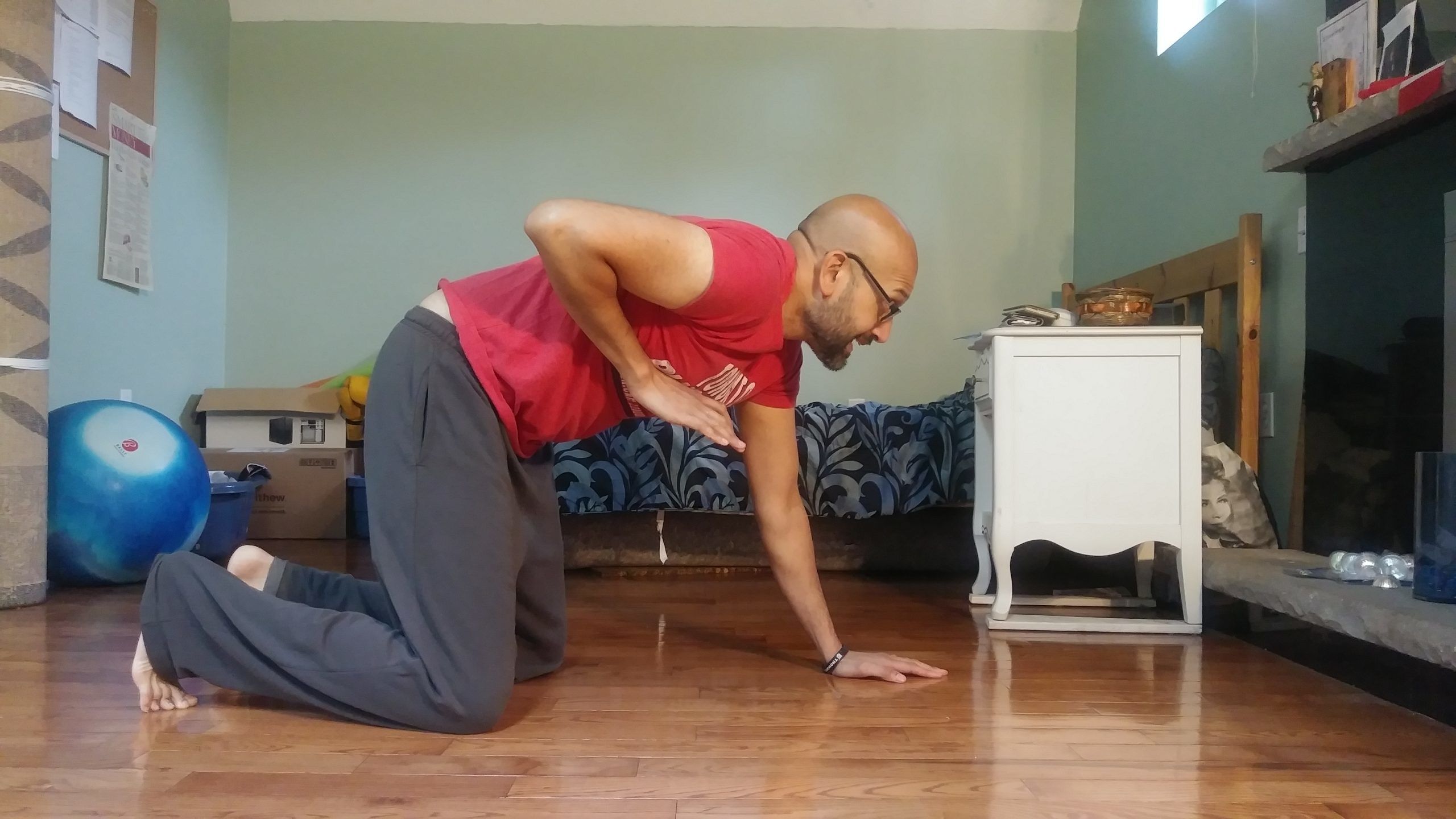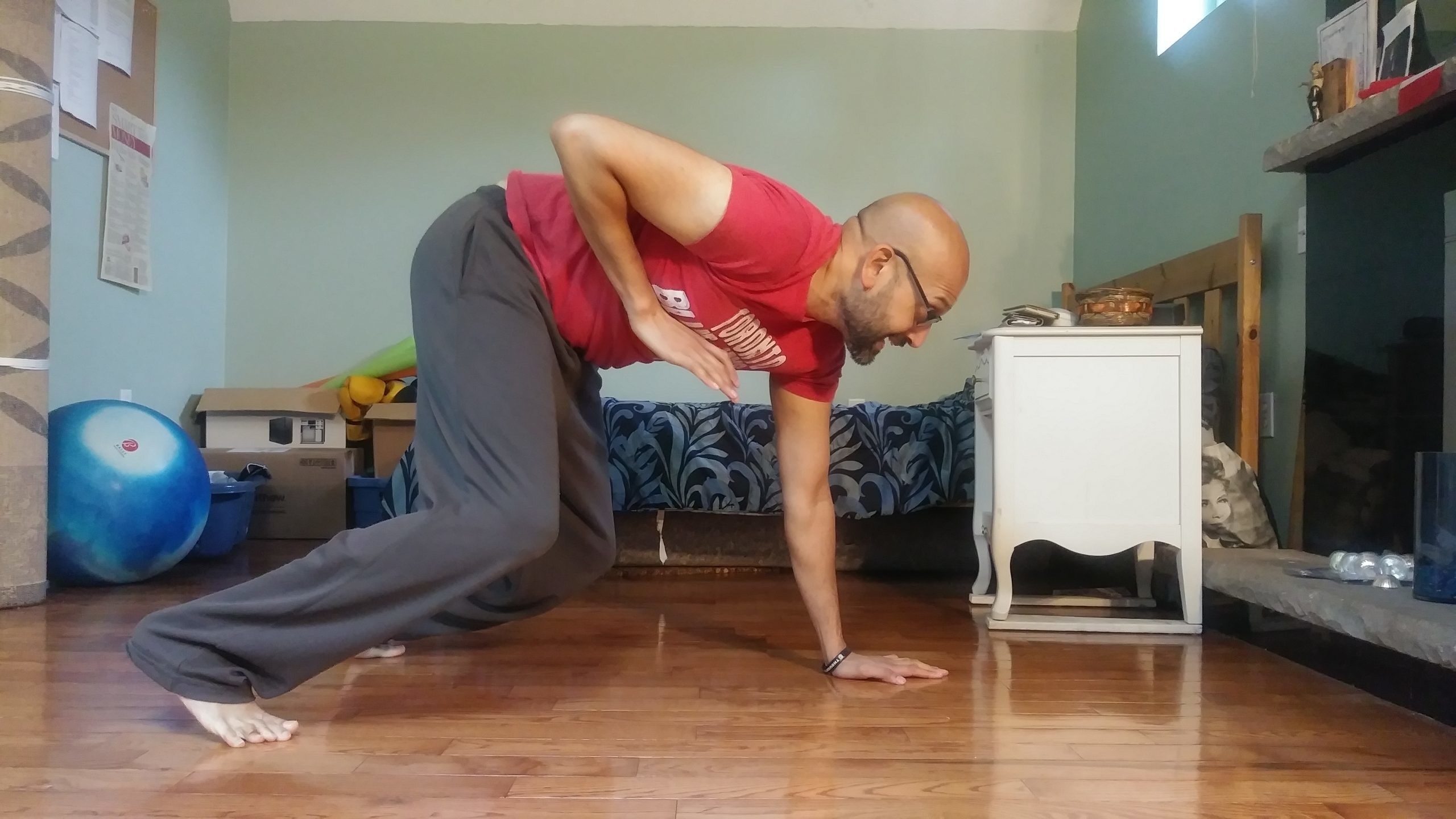 Step 2: The Stiff-Arm
There's this move which involves straightening the arm. In martial arts or boxing, it's called a "post". In other sports, like American football, it may be referred to as a "stiff-arm" move.
In any case, this is what we're going to with the hand that's on the floor. With our upper-body, we'll rotate away from the hand on the floor. Open up your hips.
I encourage you to straighten out your base arm and flatten out the base hand. This will give you more stability.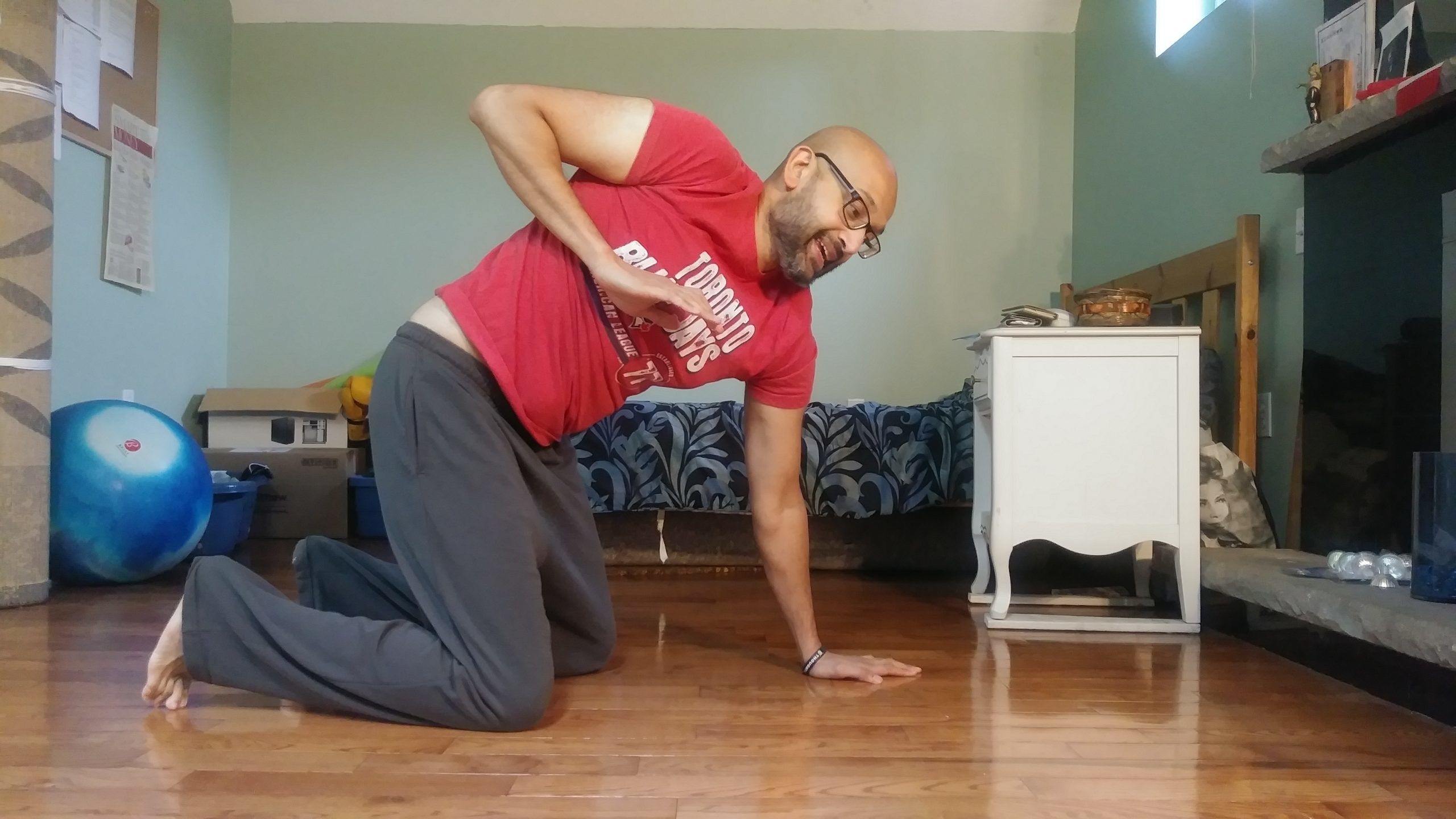 Step 3: Secure Your Base Foot
Once I've lifted my hand (let's assume the right hand), turned my torso and stiffened my base arm (left), I will want to flatten my base foot (the right).
Keeping that base hand and that base foot flat are my goal in order to keep me as stable as possible.
See the pictures below.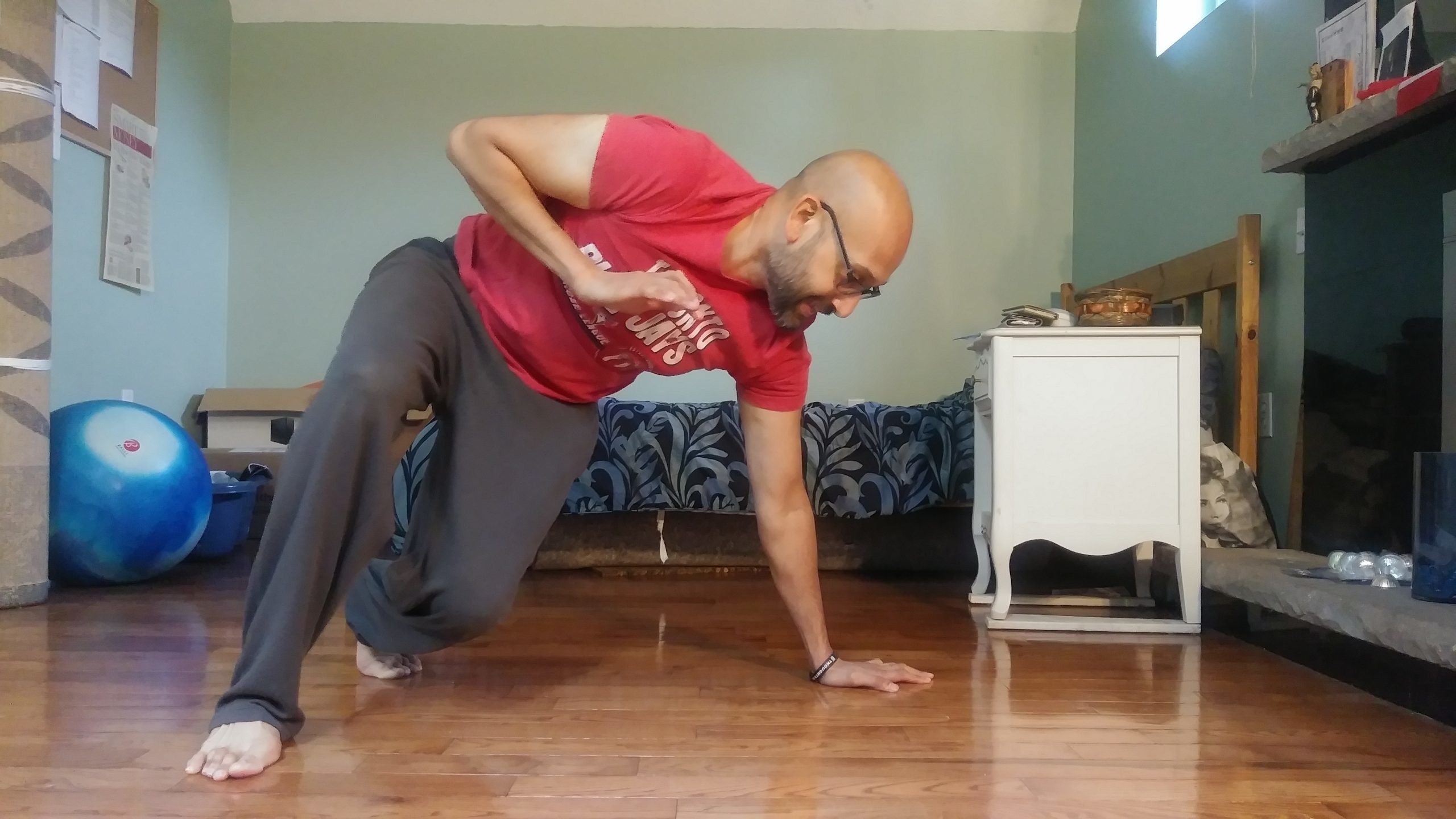 Step 4: Kick The Leg Through
Now that you're supported by your base arm (left) and base leg (right), start to turn your lower body over, push your left leg through and sit down if you can.
Version A is a bit easier as it involves you sitting on the ground, but your goal should be to sit with control and not be there too long.
See pictures below.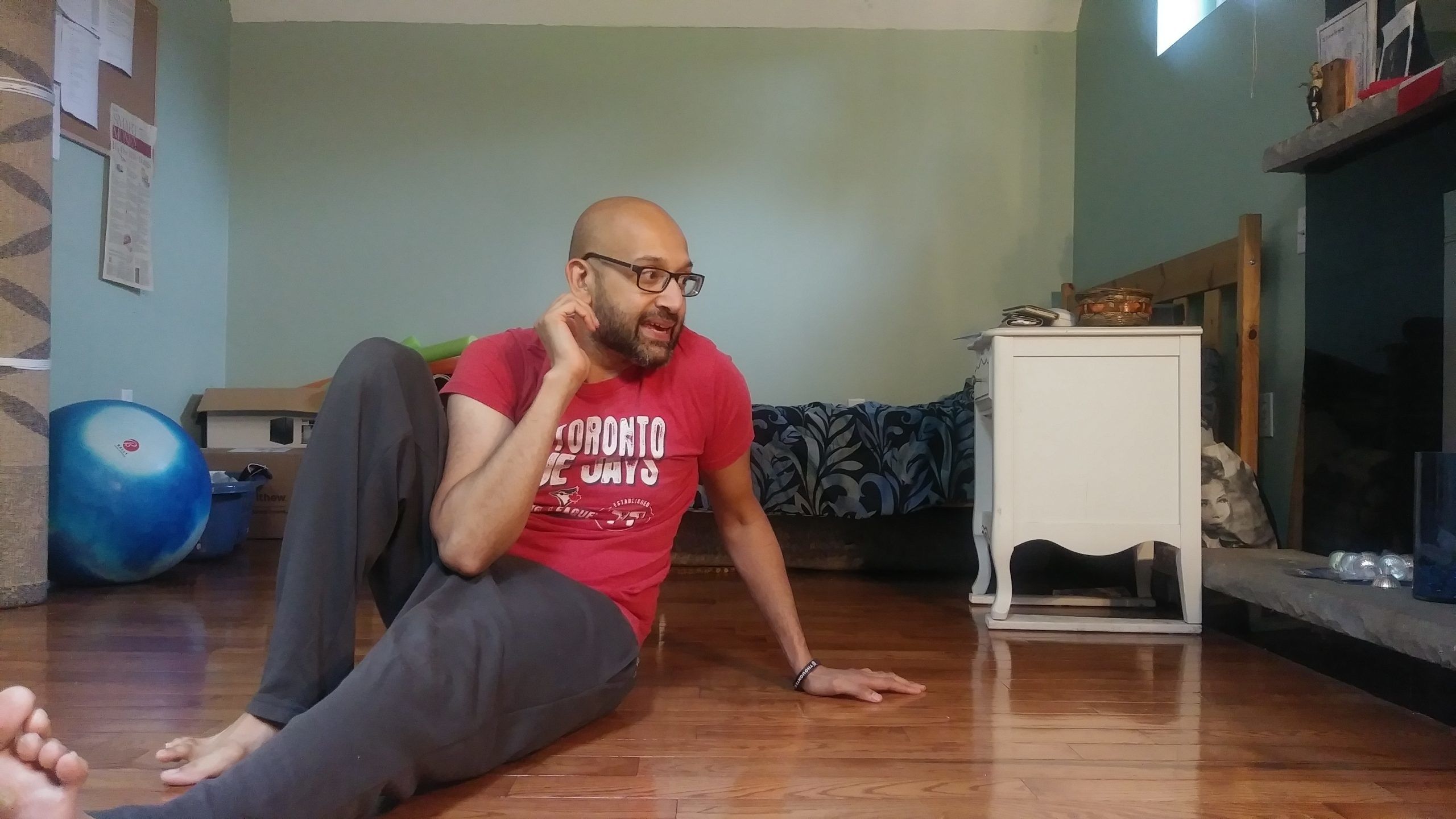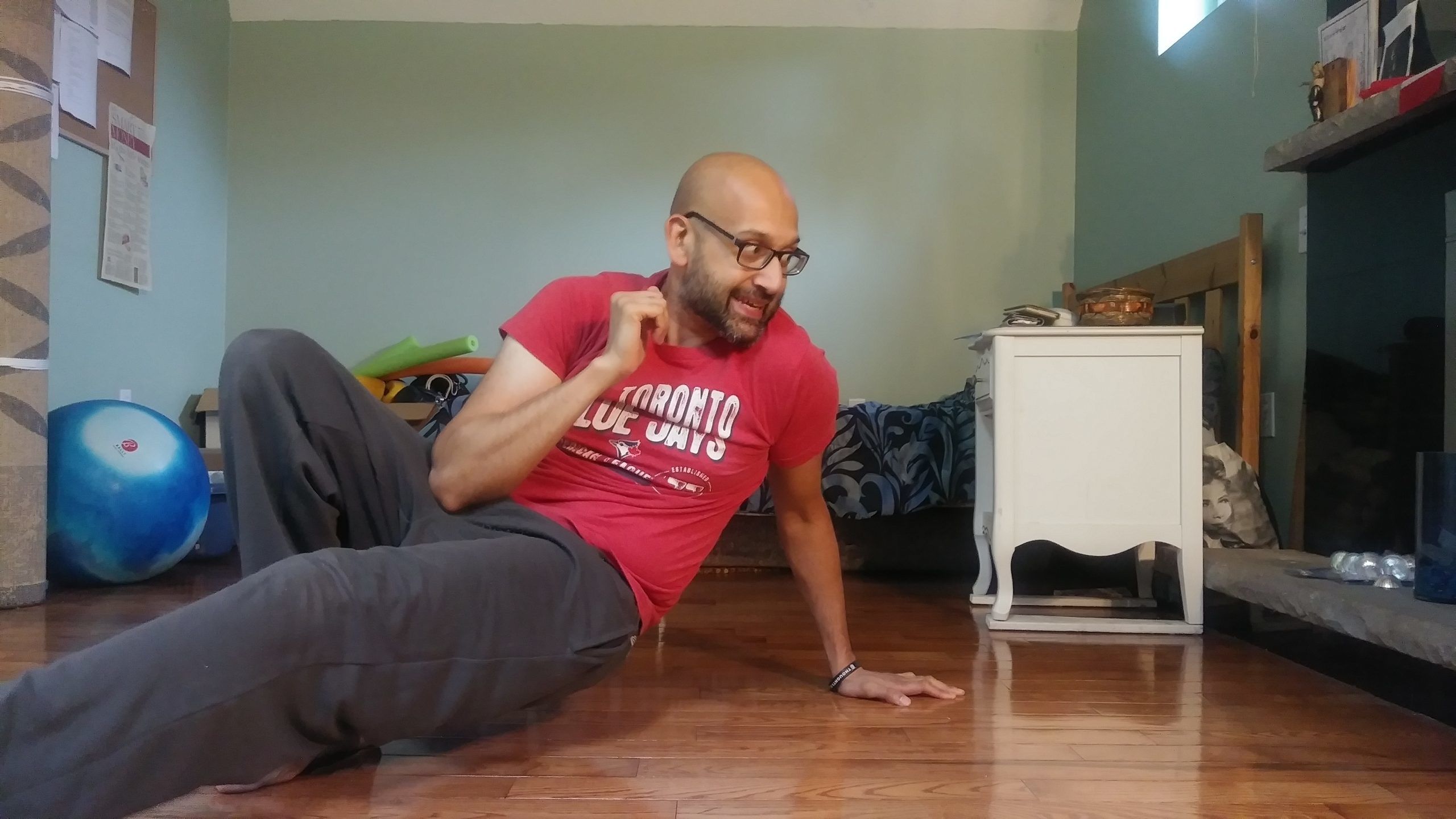 Once you complete step 4, slowly undo the moves you just did. Your aim is to do the Sit-Out as smoothly as possible with control, switching direction quickly and effortlessly.
No small task for those of us with movement disorders, but it's all good. We live for challenges!
Good luck. Feel free to ask if you have any questions.